Jumping jacks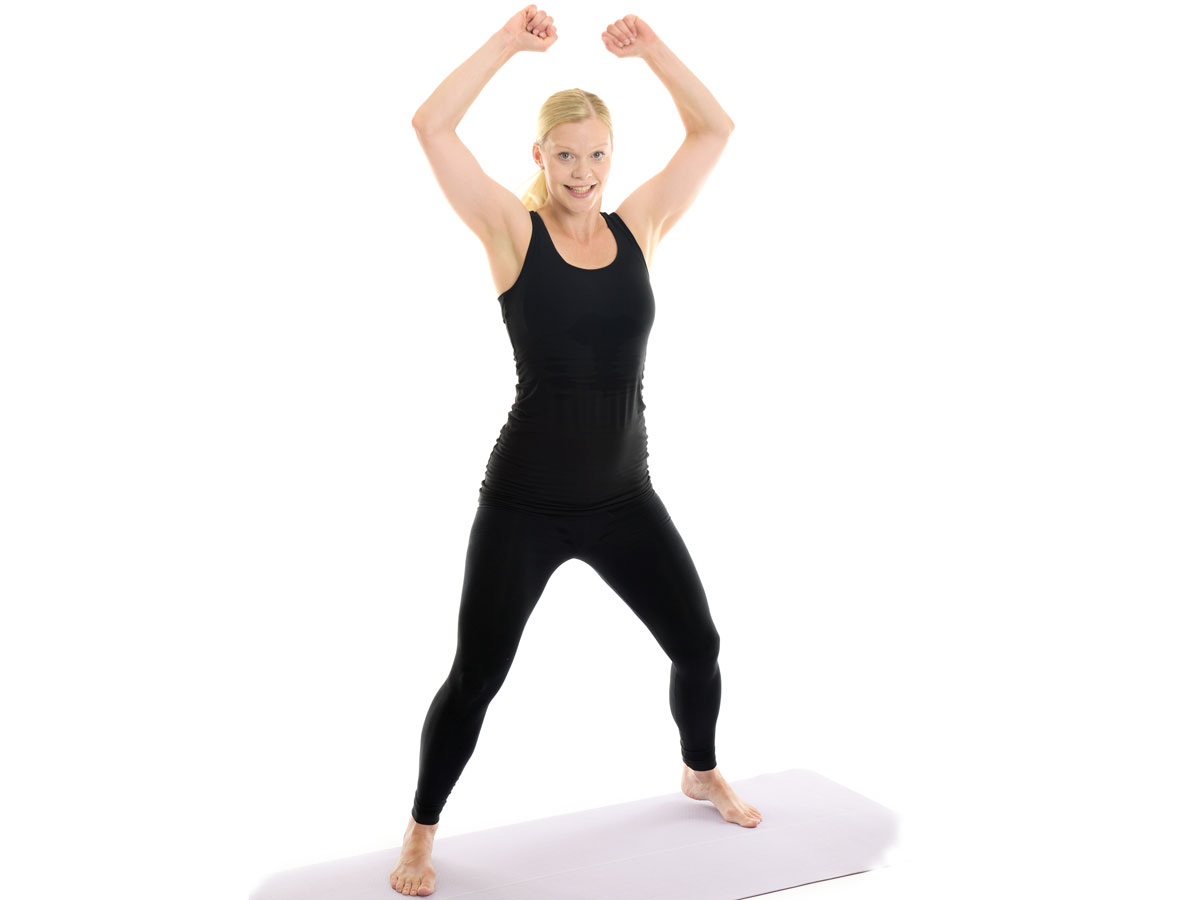 Technique
Stand up strong with feet together and jump to a position with the legs placed wide. Knees and toes pointing slightly outward. Jump back directly to the position with feet together. Bring arms to sides or above your head when jumping.
Tips
Toes in ground first for smooth landing. This exercise is called side straddle hop by US military and well known as being effective.
Alternatives
Straddle making quick steps instead of jumping.
More info
Works mainly cardio, fat burning, glutes and leg muscles.
Video
Caroline Nilsson is your personal trainer showing you how to do Jumping jacks.
This exercise is 1 of 36 exercises that are included in the app Poworkout Trim & Tone.