Standing quadriceps stretch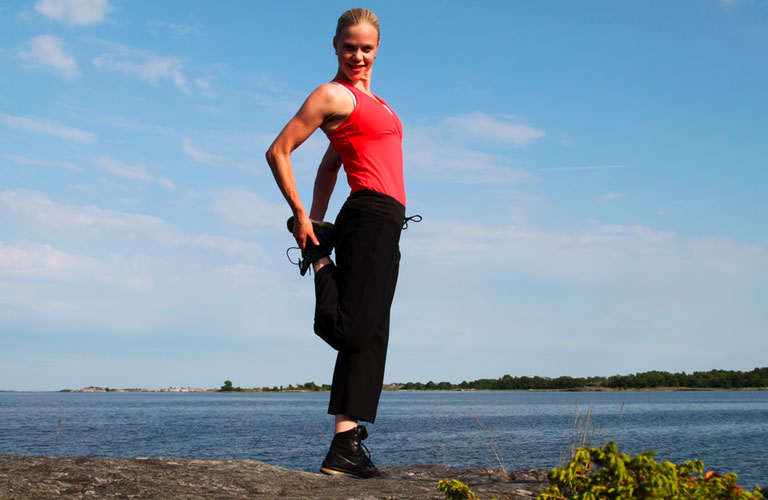 Caroline Nilsson is your personal trainer showing you how to do Standing quadriceps stretch.
Technique
Stand in a strong position, grasp the ankle of one leg and move heel towards your butt. Keep your knees together and push your hip forward. Tighten abdominal muscles to stabilize.
Tips
Support with one hand against a wall or similar to assist in maintaining balance and be able to concentrate on stretching the muscles.
Alternatives
Place the stretching thigh on something and lean forward increase the stretch effect.
More info
Quadriceps femoris.
Instructions
Stand strong and tighten your stomach muscles for better balance.
Grasp ankle and move heel towards your butt. Keep knees together and press your hip forward.
This exercise is 1 of 44 exercises that are included in the app Poworkout Stretch.