Ball Reverse Crunch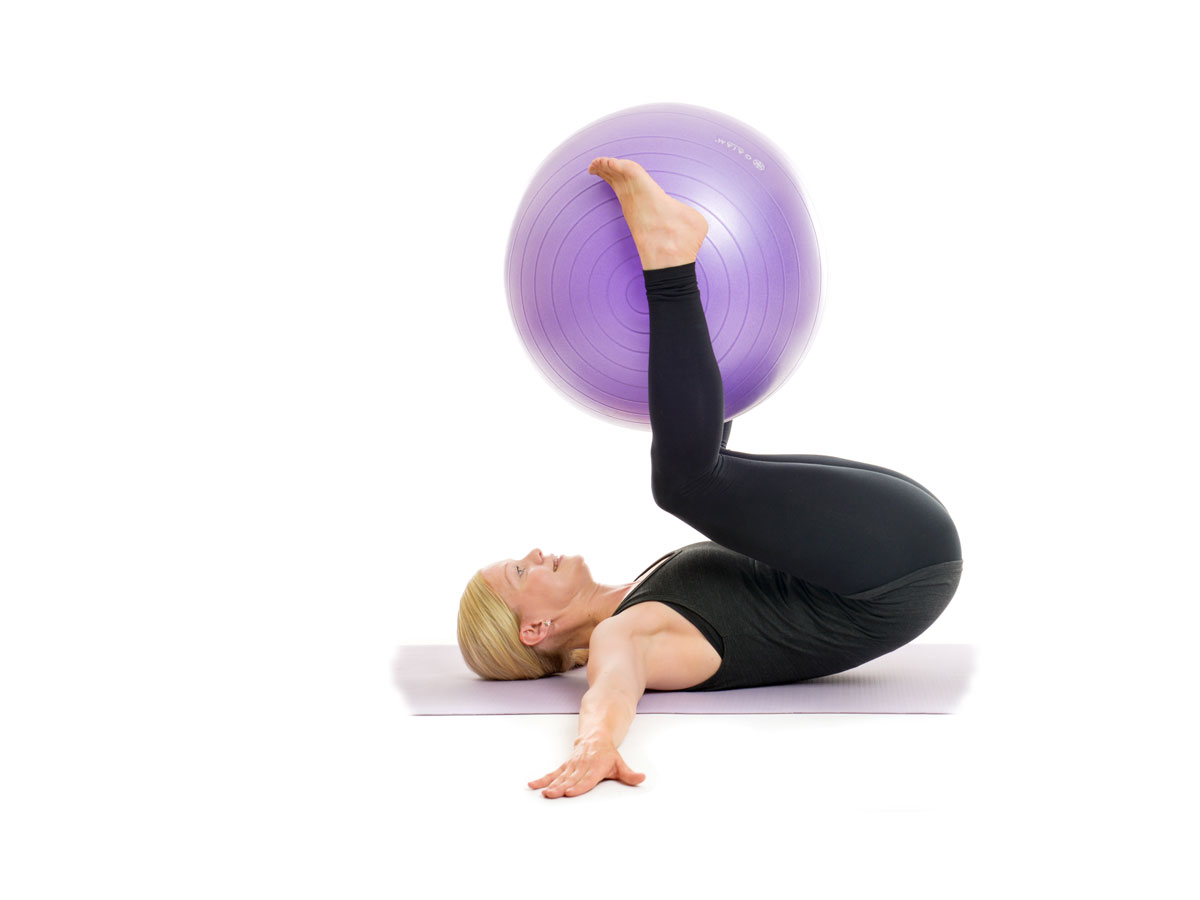 Technique
Lie down and press your lower back toward the exercise mat and place arms by the side. Squeeze the stability ball between your knees, tighten the abdominal muscles and lift your butt off the floor. Move your thighs in the direction of your chest, and the ball toward the chin. Use your ab muscles and reverse slowly and in control on the way back down.
Tips
Focus on the body control, do rather fewer repetitions with full control over more and sloppy ones - it will make you stronger faster.
Alternatives
Keep your arms to the floor along the body sides for more support, or place your arms at shoulder height straight out to make the exercise even more challenging.
More info
Works your abdominal muscles and improves your body control.
Video
Caroline Nilsson is your personal trainer showing you how to do Ball Reverse Crunch.
This exercise is 1 of 50 exercises that are included in the app Poworkout Ball & Band.